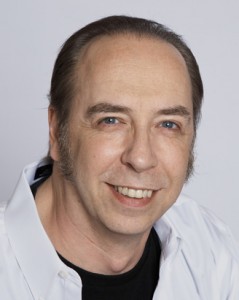 Born and raised on Long Island, New York, Chris Camilleri had a convenient drum teacher; his dad. He started listening to Beatles records at a young age, and for many years played drums and sang along to the recordings.
Gradually Chris gravitated to progressive rock bands, but retained a fondness for The Beatles and eventually formed the internationally-renowned Beatles cover band Liverpool, which still reunites to perform at the Fests For Beatles Fans (formerly Beatlefest).
Chris has played drums for a variety of touring artists, including Peter Noone (of Herman's Hermits fame), Badfinger, Micky Dolenz, Joe Walsh, and other Beatles-era bands. He became a good friend and musical associate to Harry Nilsson (who was a contemporary and close friend to all the individual Beatles). In addition to The Beatles, his musical influences include Jethro Tull, Genesis, ELP, and David Bowie.
When not playing music, Chris has an active commercial and voice-over career.
While he doesn't have a favorite Beatles song in the Classical Mystery Tour show, Chris admits he favors the material that features the full orchestra. "It's like playing in my living room at age 13 again – there's the wonderful 'pop' music, but with this huge orchestral background, which is just as important to the tune as the band. It's completely enlightening".